Welcome to The Bostick Law Firm
The Bostick Law Firm is an experienced law firm that concentrates in family and criminal law. The law firm practices in Osceola, Orange, Brevard, Seminole, and Lake Counties. We are happy to serve you at our office in Osceola County and our location in Brevard County.
Family Law
There are many reasons to seek an attorney whose focus is family law. There are situations where one may be experiencing the breakdown in a current marriage or struggling with an ex-spouse who is refusing to comply with the terms of your previous divorce. Perhaps you need help enforcing compliance with a child support order or assistance in determining the amount of child support that is due after a period of non-payment.
Family law also consists of issues parents who aren't married and may be need help establishing paternity, child support, and a time-sharing schedule. You need assistance modifying your custody agreement or current time-sharing schedule. In some occasions, you may be subjected to investigation by the Department of Children and Family Services. You may even be seeking protection from an unhealthy and violent situation through a Domestic Violence Injunction or Restraining Order.
The Bostick Law Firm understands that you are looking for a competent and experienced attorney who recognizes that this is an emotional time for every person involved. Our goal is to guide you through each step of the legal process and to educate you about your options. We also have to meet with you to determine your temporary and immediate needs, as well as your ultimate goals regarding your divorce, children, child support and maintenance, your marital and non-marital assets and debts, and all other issues which must be addressed to fully protect your rights and your best interest. An educated client can make well informed decisions and is better able to choose which their direction, whether it is trying to reach a settlement or to take the matter to trial.
Consultation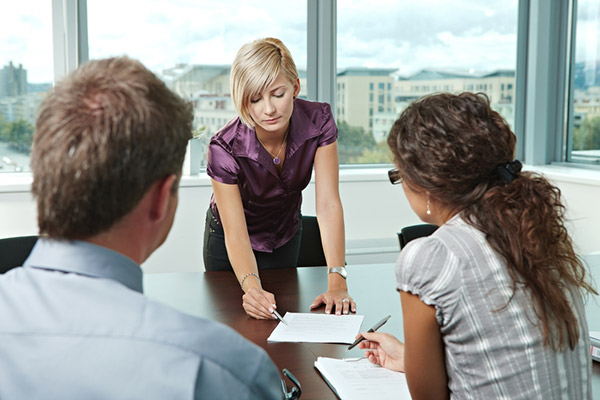 By listening to your desires and educating you about the law, The Bostick Law Firm will become your strongest advocate and will provide you with legal advice based on experience and research regarding your case. The Bostick Law Firm will attempt to reach an amicable settlement if you desire, and the firm will zealously represent you in court to resolve disputed issues. You will find respect, support and guidance when you retain the Bostick Law Firm.
Our clients makes The Bostick Law Firm successful. Our clients are our most valuable assets and this law firm strives to provide excellent customer service through open, direct, and honest contact. We offer you a peace of mind so you can focus on your everyday responsibilities while we address your legal issues. The Bostick Law Firm will keep you informed about the progress of your case, keep you abreast of your court dates, court filings, and other completed work. If you like, you will receive copies of all court orders and filings, written communications, discovery, and all other documents received during your case. It is a top priority of The Bostick Law Firm to promptly return your calls and emails and be accessible to advise you about your case.
Criminal Law
There are few experiences that can be more damaging and disrupting than being arrested and charged with a serious criminal offense. When you are arrested, you may be overcome with fear, anxiety, and even anger. Although these feelings are natural, they may cause you to make regrettable mistakes like trying to talk your way out of the situation. Whether you have been formally arrested or you are being investigated, the best possible way to protect your future, liberty, and reputation is to immediately exercise your right to seek legal representation from an experienced Central Florida criminal defense attorney. DO NOT DISCUSS YOUR CASE WITH ANYONE INCLUDING LAW ENFORCEMENT UNTIL YOU HAVE AN ATTORNEY PRESENT TO PROTECT YOUR INTEREST AND PROVIDE LEGAL ADVICE.